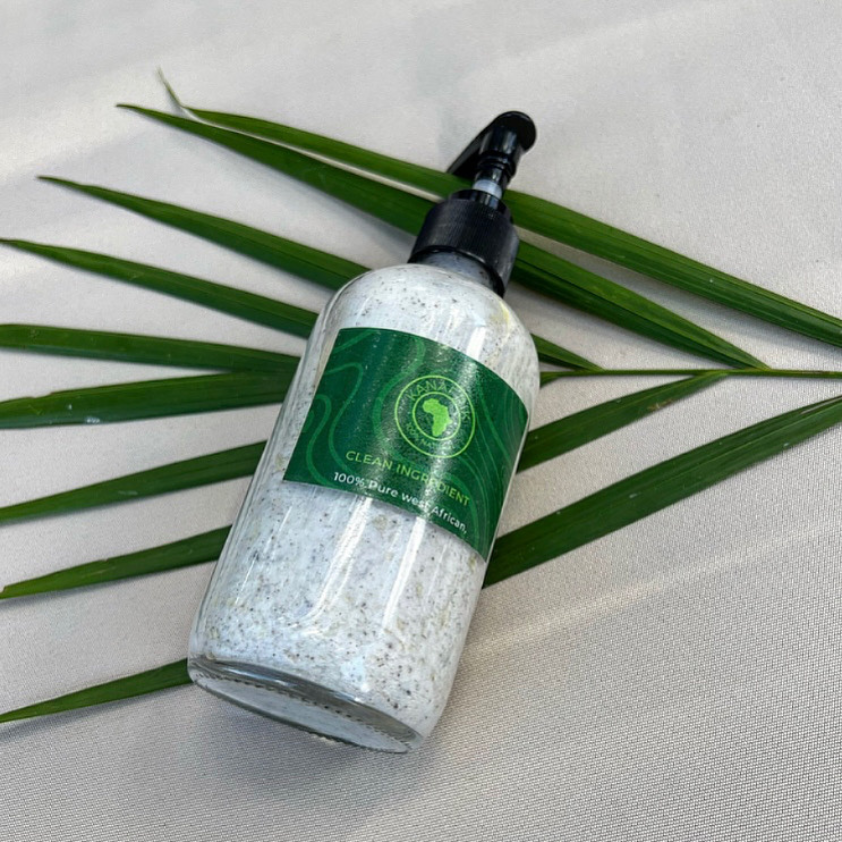 CHEBE HAIR CONDITIONER | APRÉS SHAMPOING AU CHEBÉ
Regular price
$25.00 USD
/
---
In stock, ready to ship

Inventory on the way
Kanafrik Chebé Hair Conditioner (Aprés shampoing au chebé de kanafrik)  is the ultimate solution for luxurious, healthy, and nourished hair. 
Kanafrik Chebe Hair Conditioner revitalize your strands from root to tip. Enriched with the potent blend of Chebé and other natural ingredients, it deeply moisturizes, strengthens, prevent split ends and protects your hair, leaving it silky, smooth, and irresistibly lustrous. Experience the transformative power of Kanafrik Chebé Hair Conditioner and unlock a new level of hair care excellence.
To make the most of our Kanafrik Chebé Hair Conditioner, follow these simple steps for optimal usage: 
1. Start by shampooing your hair with Kanafrik Chebé Shampoo. Cleanse your scalp and hair thoroughly, and rinse well.
2. After shampooing, apply an adequate amount of Kanafrik Chebé Hair Conditioner to your damp hair. Ensure that you distribute it evenly from roots to ends.

3. Leave the conditioner on your hair for approximately 10 to 15 minutes. This allows the nourishing ingredients to penetrate deeply and provide maximum benefits.

4. Once the desired time has elapsed, rinse your hair thoroughly with water. Make sure to remove all traces of the conditioner.

5. For enhanced results, consider applying Kanafrik Chebé Oil or Chebé Cream after rinsing. These complementary products work synergistically with the conditioner to further nourish and protect your hair.

By incorporating this weekly routine into your hair care regimen, you'll unleash the full potential of Kanafrik Chebé Hair Conditioner and enjoy beautifully conditioned, vibrant, and healthy hair.

This product can directly be purchased in our Abidjan ( Côte D'Ivoire ) flagship store. Tel: +225 0779045055/ Whatsapp at +225 0748412939. For wholesle request contact us at info@kanafrik.com
#KanafrikChebeHairConditioner #NourishYourHair #RevitalizeYourStrands #HealthyHairJourney #SilkySmoothLocks #NaturalHairCare #DeepConditioningFormula #LuxuriousMane #HairCareEssentials #HairGoals #ChebeMagic #LustrousTresses #HairRevival #NourishmentFromWithin #HealthyHairStartsHere #kanafrikhaircare #kanafrikchebehaircare #shopkanafrikchebehaircare #apresshampoingauchebedekanafrik #toprankingchebehaircare